September 2018 – Present | Unreal Engine 4 | 5 Person Team
Role(s): Game Director, Gameplay Programmer, 3D Artist
ABOUT
Soul Food is a co-op action crafting game in which players collect and combine ingredients to satiate Death's hunger and escape the Underworld. Projected to complete by April 2019, it is the last hurrah for senior team Pizza at DigiPen Institute of Technology. As a multipurpose member of Pizza, I designed, prototyped, art-ed up, and iterated on gameplay systems including all things players, enemies, crafting, crowd, custom item physics, and the main game loop.
"As the Great Ruler of the Underworld, I, the fearsome Death, am pleased to share my revolutionary new concept for soul appraisal with my undead and unwilling subjects. The Overworld's very modern color television shows have served as a vessel for my glorious new judgment process: SOUL FOOD, the Underworld's first cooking game show! Now, replacing the primitive methods of the past, recently deceased souls will be judged by their ability to cook. This long-overdue improvement will finally give souls the chance to demonstrate their worth by the quality of their ingredients and the quantity of their dishes.
Participation is mandatory."
PROCESS
Before cooking up Soul Food, we were envisioning Battle Brews: a competitive Medieval Fantasy game in which players crafted potions to spawn traps, upgrade skills, and ultimately please the lizard king and his cronies. Our goal was to develop a chaotic yet simple game that could be picked up and played by anyone. To pave the way for quick iteration, I whipped up a prototype that eventually put us on the path towards Soul Food. Although thematically different, the underlying goals and main mechanics of this brew carried through to its successor.
Prototype for Battle Brews
Without dedicated artists on the team, I took up the reins of 3D art. I had to learn quickly in order to model all 36 craft-able dishes produced by the 8 different ingredients, in addition to everything environment and characters. Most animation I did procedurally. The Evil Eyes, for example, are separated into body, feet, and wings, and brought to life through transform manipulation based on the creature's current state. I did, however, touch rigging and key frames for the animation of a few bits, including Death's skull and the cauldron's chomp.
Evil Eye being summoned
Players selecting hats
Plant stages of growth
Death's skull from start to finish
The Hall of Famish is the Hall of Fame for dishes. In it, you can view the dishes that have been unlocked so far. Before a dish is unlocked, it appears in silhouette with "???" as its name. Information about each dish can also be reviewed on recipe cards.
Hall of Famish
TEAM
Carlie Olson – Game Director, Gameplay Programmer, 3D Artist
Emmeline Estrampes – Producer, Technical UI/UX Designer, UI Artist
Mark Smith – Tech Lead, Technical Artist, VFX Artist
Michael Garner – Producer, Audio Lead
Stefan Lande – Build Master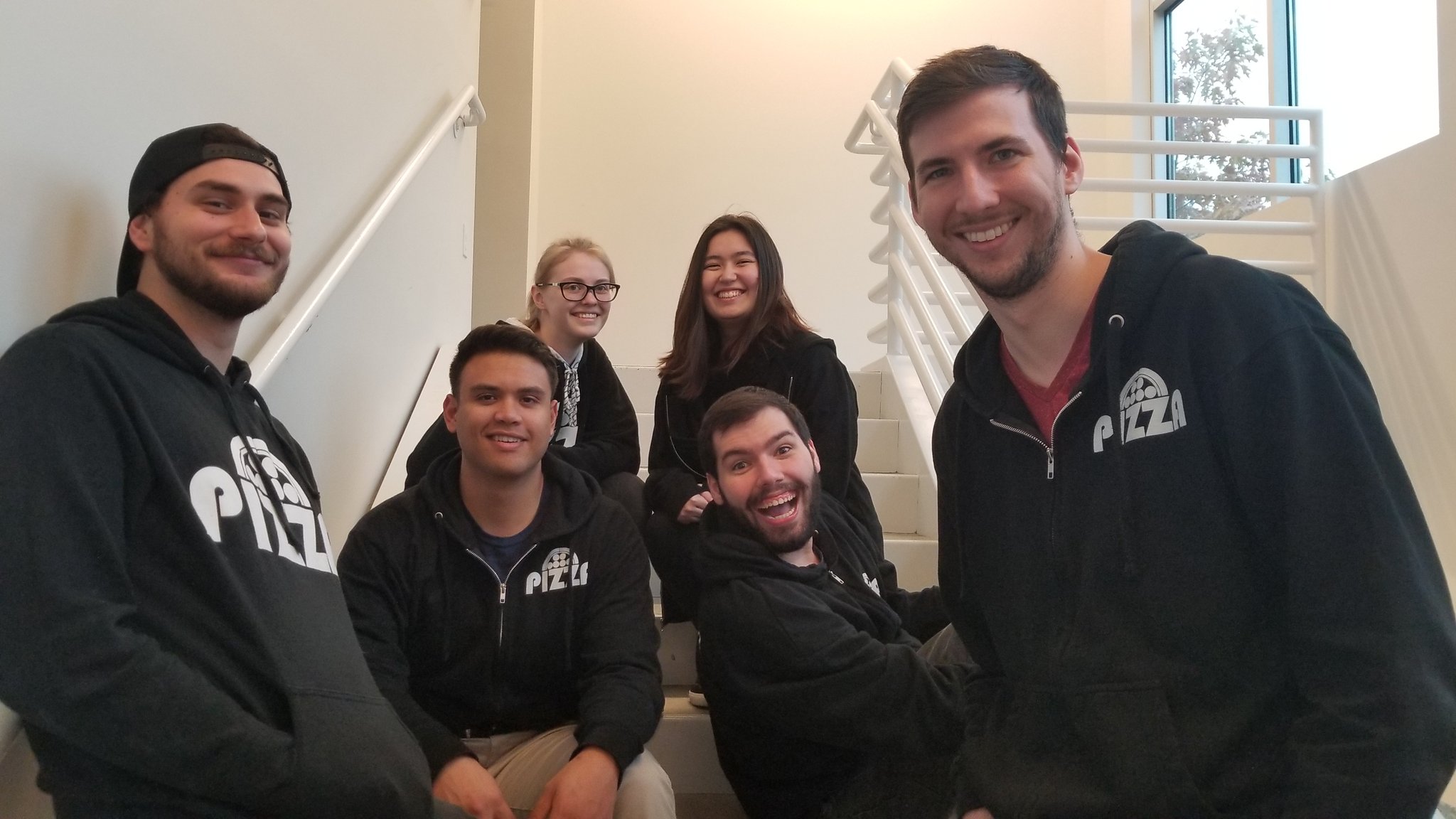 GALLERY